CBZ-450 Program Control Hydraulic Label Removing Machine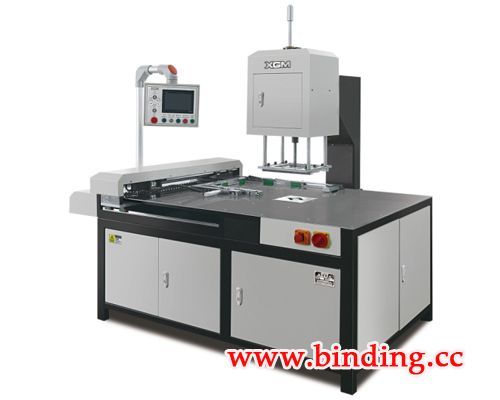 Content
CBZ-450
Program Control
Hydraulic Label Removing
Machine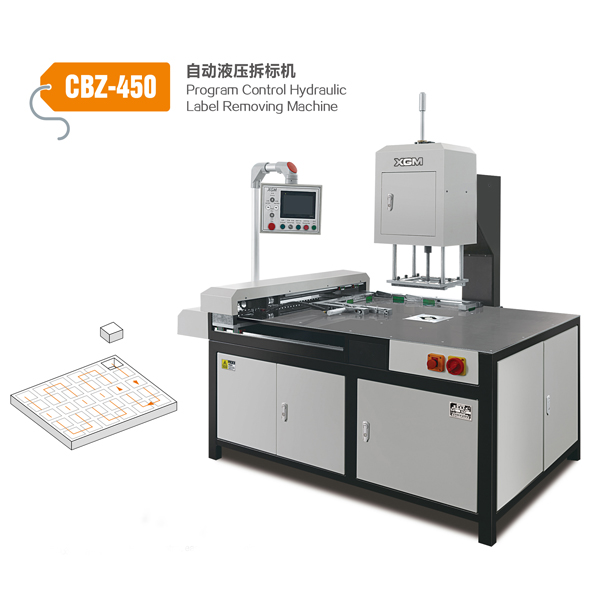 The Features :
1. It has a computer touch screen control, easy and convenient operation .
2. Adopt servo motor drive, motion transferred by precision ball screw , ensure the position precision .
3. The working head is driven by oil cylinder that has enough pressure . The working range is controlled by software program and photoelectric switch .
4. When operating machine , the worker's hands no need to touch the working head , ensure the safety of the users .
5. The pneumatic clamping limit plate makes operation more convenient and reliable .
6. The clamping limit plate is reversible type , it is more convenient to feed and remove papers .
7. Plunger adopts mechanical limit , more accurate and reliable .
8. At present , most of the factories at home and abroad remove the labels manually , efficient is very low . This machine greatly improves the efficiency and reduces the cost of labors. It can automatically remove labels from various kinds of ordinary paperboards, tags , small boxes after die cutting . It is an ideal label removing equipment for printing and packaging factories .

Products List
About

Established in 1975,specializing in design, production, sales and service, Wenzhou Xinguang Machinery Co., Ltd. is the key enterprise of Professional printingbinding equipment production in China..
More about me
Wenzhou Xinguang Machinery Co., Ltd.
Tel/fax:0086-577-86939789
Mobil:008613600661180
Skype:fine0401
Micro letter:wzxg88
Q Q:300865
Email:wzxg@wzxg.com